My Nana taught me so many things; education is the priority, reading is one of life's greatest joys, and don't wear white after Labor Day. The latter was almost just as important as the first two. In fact, she even shunned white piping on a purse or blazer other than during that treasured time between Memorial Day and Labor Day. Wearing white anytime other than June, July, and August was a fashion sin. However, when she could wear white, she would revel in it.
Eventually, radical fashionistas revolted against the rule with their "winter whites," while style sticklers (like Nana) gasped at the supposed fashion gaffes. Celebrities and fashion houses challenged and chipped away at the old-school custom.
Even though I still feel a little naughty when I pull on a pair of white pants (even velvet) during the winter months, it's pretty clear it's okay to wear white all year round. In fact, the only place one shouldn't wear white is at a wedding (Unless it's your own.)
Despite the clearance that white is all right all year, wearing white in the summertime is still a glorious feeling. When I put on a white blouse or dress after Memorial Day, I feel that pleasure Nana felt. Crisp, polished, and bright, wearing white in the summer is one of fashion's greatest joys.
So, if you're looking for a fashion thrill, take a look at these summer dresses. We've plucked several in hopes you might find one made just for you! Happy shopping!  Just be sure to keep a Tide Stick handy and don't worry, it's all white. 😉
The Classic Shirt Dress
Venus Belted Shirt Midi Dress$32.99
White Hot-To-Trot
Forever 21 Bodycon Mini Dress $28.00
Sweet and Sassy Frills
Veronica Beard Sima Dress $315.00
The Dangerous Femme Fatale
Femme Fatale White Bandage and Mesh Dress $82.00
Throwing It Back To The 80's
For Love & Lemons Jackson Shirred Mini Dress $207.00
The Futuristic White Dress
Susan Monaco One Shoulder Dress $200.00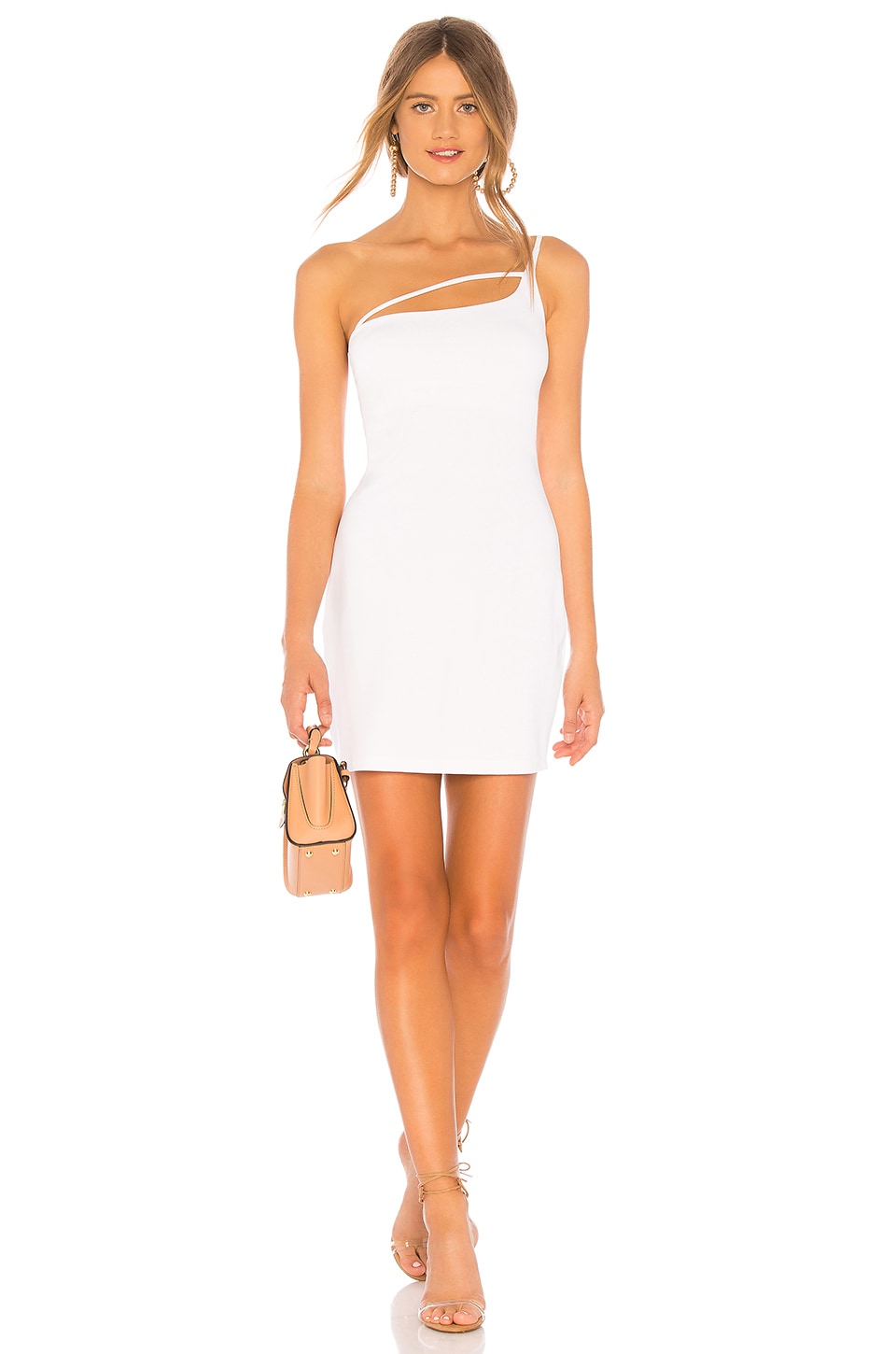 Fairy-Inspired Style
For Love & Lemons Tati Ruffled Lace Dress $273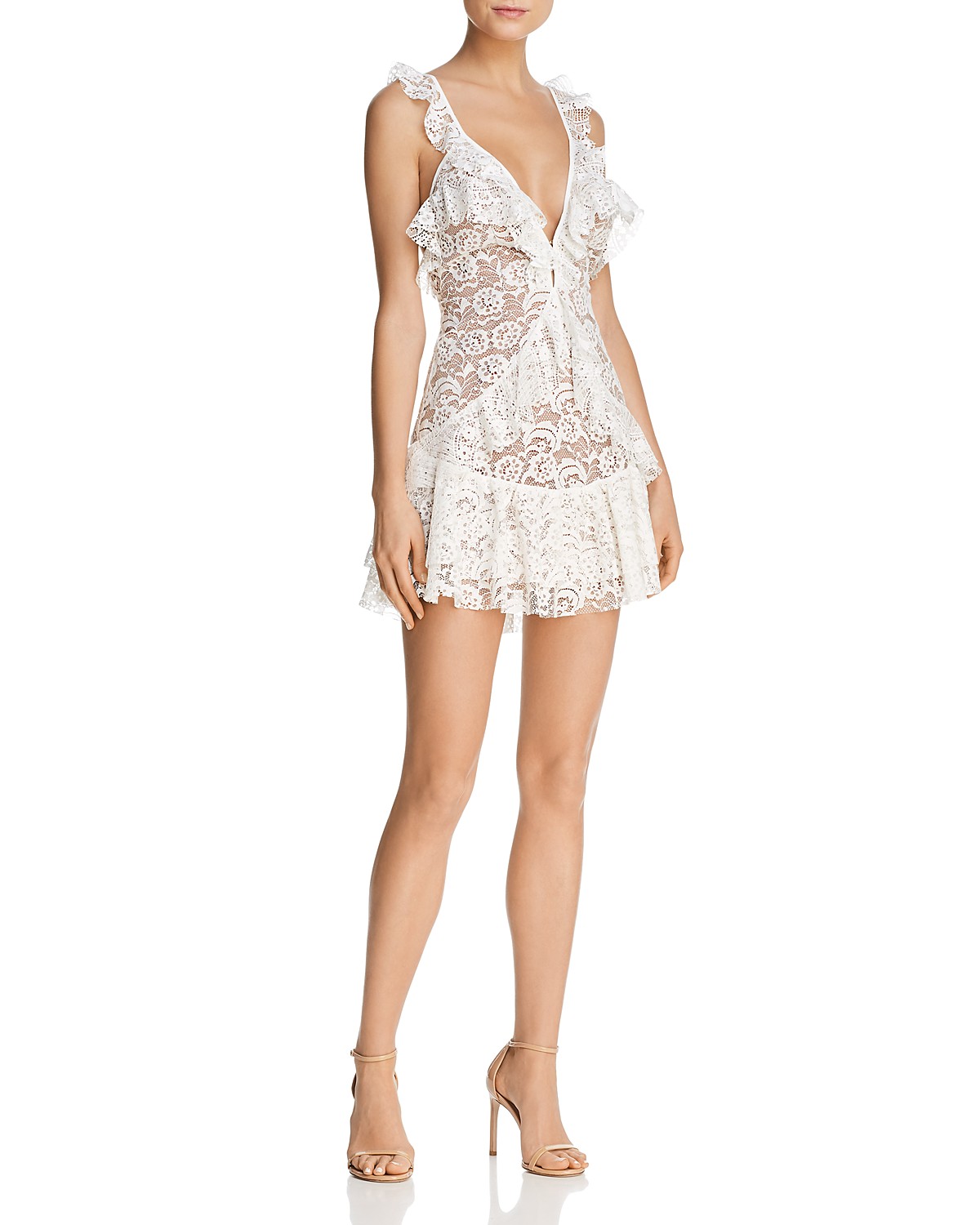 Hollywood Glam
Maria Lucia Hohan Adah Dress $515.00
The Romantic
Jonathan Simkhai Off-Shoulder Dress $795
---
Did we miss a style or designer you love? What are your rules about wearing white? Please share in the comments section!