Fashions this fall are full of depth! Lush fabrics and embellishments add dimension and have us wanting to reach out and touch everyone, at least their clothes.
The beloved winter fabric, velvet, is part of these texturizing fashion trends. From boots to pants everything is velvet this fall and winter!!
If you're going to invest in one velvet piece, here's our suggestion – a navy velvet blazer. First of all, we think a navy blazer is essential to any wardrobe, think of it as your winter denim jacket. Now, make it velvet and oo-la-la you just upped your swankiness!
A velvet navy blazer goes with practically anything – liquid leggings and a cami; throw it over a dress; or try it with a white silk button-down, your favorite jeans, and stiletto booties- so very chic!
Here are five quick picks to make you feel like you are on trend this season, but that will still stand the test of time.
Navy Velvet Blazers
Frame
Coming in at $575.00, this Frame blazer would be a splurge, but we think a reasonable investment. This beautiful jacket has a timeless cut, meaning it can be your go-to year after year.
Banana Republic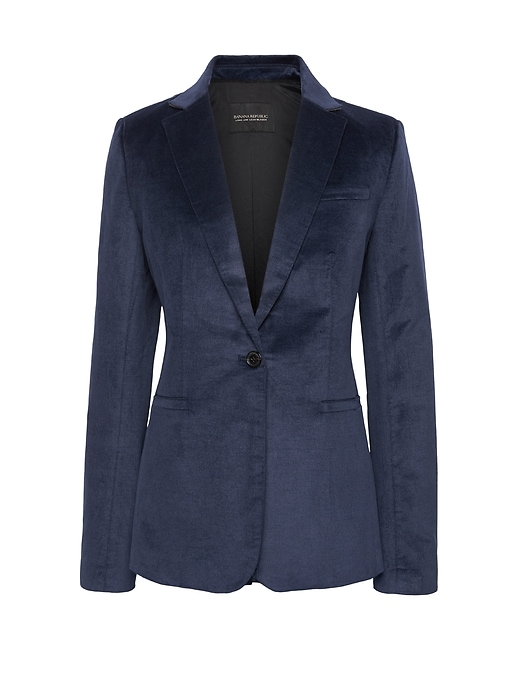 If you want a cut that's a little longer, check out this navy blazer from The Banana Republic. At $199.00 it's much more doable budget wise. The velvet is different in that it is a little more matted. Let's just go ahead and call it velveteen. One thing to note is that it is made from a lovely stretch fabric that will move with you.
J.Crew
J.Crew $188
This J.Crew velvet navy blazer is a steal! It has the same classic cut as the Frame blazer but at a third of the price! Hey, that means you can buy the pink and black one too. 😉
Coldwater Creek
We threw this boyfriend style Coldwater Creek blazer into the mix because we like the different texture and the looser cut. Options are important!!!!
Nissa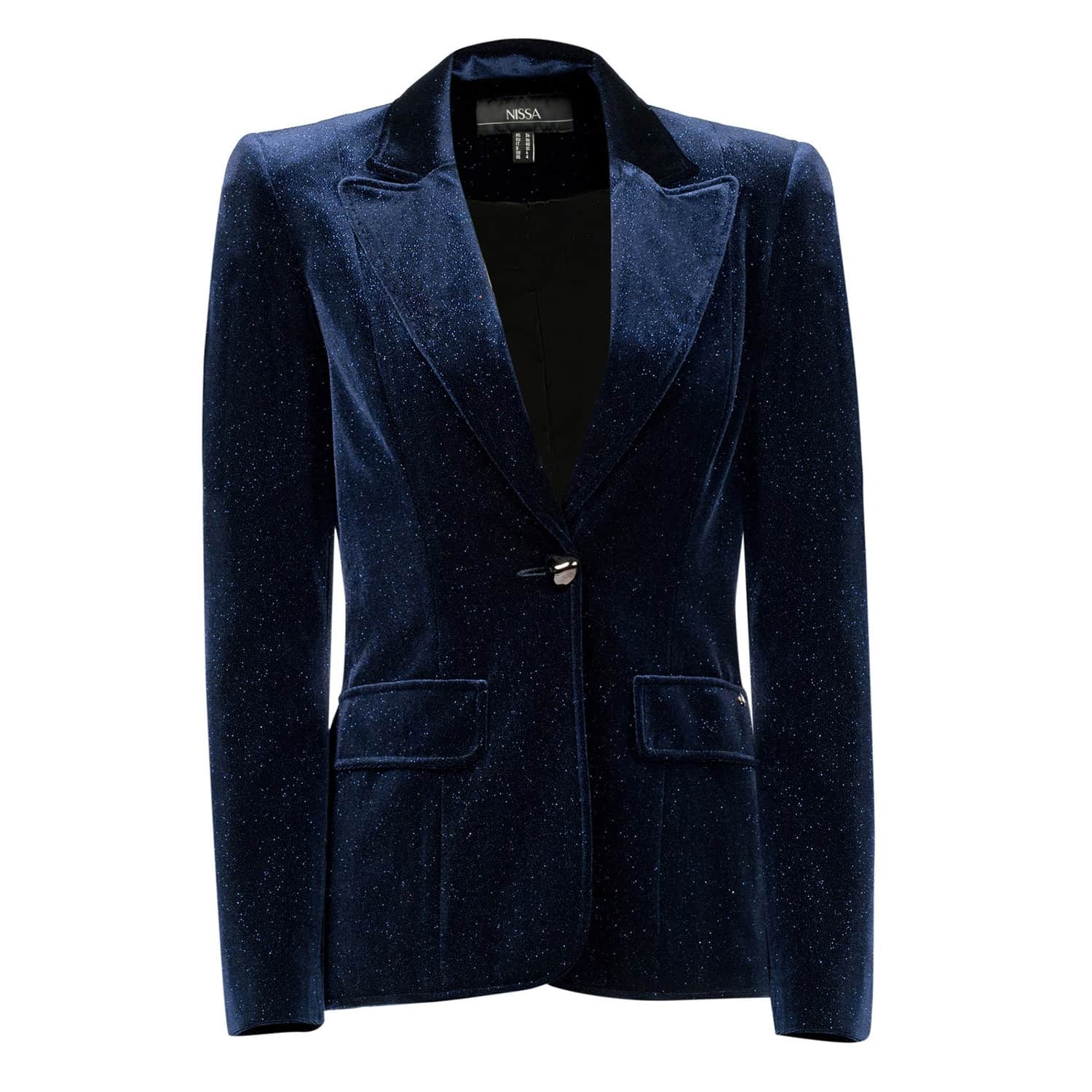 Nissa $573
We saved the sparkle for the end. Alright, so this Nissa navy velvet blazer might not exactly be your winter denim jacket, and it is a little pricey, but with a slender cut and subtle sparkles, it sure is fun! Throw it over a slip dress, and you are all set for New Year's Eve! 😉
Welcome to the Navy!